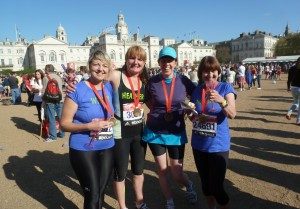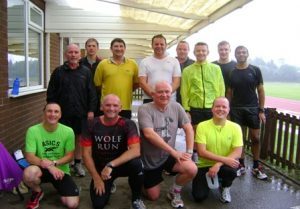 Welcome to Rugby Runners! We are the Rugby based road running arm of Rugby & Northampton Athletic Club, catering for all ages, experience and abilities from absolute beginners to elite runners.
Whether you are looking to compete in your first 5K, to improve your stamina or pace over 5K or 10K, or step up to a half marathon and beyond, we have coaches who can help and groups of runners that you can join.
We offer:
Flexible training to suit your needs – whether you want to improve or simply run with others
Ladies & mens only groups, plus mixed intermediate and advanced groups
Qualified and highly experienced coaches
A mixture of track sessions and road runs
Coach led sessions and tailored training support
Our popular beginners courses are held each year when we take absolute beginners from 0 – 5K in easy stages, from not running to being able to confidently tackle their first 5K event. Contact Ladies Running Group or Mens Running Group for more details.
We welcome new runners to all our groups so feel free to come and give us a try. It's best to contact us in advance so that we can advise which group would suit your needs and look out for you at our sessions.
Ladies Intermediate Running Group
Saturday 9:00am, informal runs in the week
Read More
Men's Running Group
Tuesdays and Thursday 6:30pm, Saturday 9:00am
Read more
Mixed Intermediate / Advanced Group
Tuesdays 6:30pm & Thursday 6:30pm
Read more
Take a look at the Rugby Runners Facebook group to see what we get up to Rugby Runners Facebook Group
Fun, friendship and a shared commitment to supporting each other achieve personal goals is an integral part of our groups